---
Listed below are the PROGRAMS that FRIENDS has created in order to fulfill our mission for the betterment of animal welfare in the community. All involve continued fundraising and volunteer efforts.If you are interested in being involved in any of these programs, join us as a MEMBER, or CONTACT US for more info.
---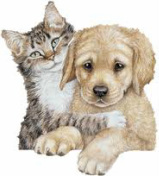 SNAP - Spay and Neuter Assistance Program
FRIENDS offers low-cost spay and neuter financial assistance. Animals live longer if they are spayed or neutered. Veterinarians tell us that animals have reduced rates of breast and testicular cancer if they are spayed or neutered. Nation wide, 40% of bite cases are caused by un-neutered male dogs. A simple call to 228 216-PETS (7387) begins the process of ensuring the health of not only your animal(s) but will ultimately help end euthanasia of adoptable animals brought into the shelter.

---




Adoption Subsidies and Transport
FRIENDS helps defray costs of adoptions from time to time in response to overcrowding due to increased admissions, or to ensure large breed dogs and adult animals find homes. In addition, we fund the transport of animals to areas of need for adoption.
---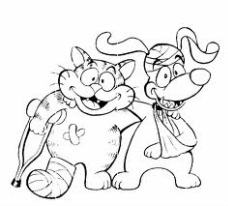 The GUMBO Fund
The
Gumbo Fund
was created to help sick & injured animals who are brought to the shelter and need medical attention. It also helps defray costs involved in fostering for very young and ill admissions. The shelter has no money in their budget for such care. It was created when a
beautiful German Shepherd was brought in with a badly shattered leg. When he was brought to our attention, we sent him to an orthopedic specialist and his leg was repaired. We also placed his story on a Shepherd rescue web site and donations began to come in to help defray the costs of his care. All donations in memory of a loved one (furry and non) are designated for this fund. Additional donations are also welcome.
CLICK HERE TO DONATE IN MEMORY OR IN HONOR OF LOVED ONES (including pets)
---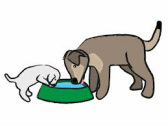 Shelter Support
Funds are designated to aid in purchasing medical supplies, equipment, and more. Check the Shelter News page for a list of supplies that are always needed. Volunteers are needed - any time you can spare - to supplement cleaning and care at the shelter. Call the shelter 228-466-4516,
Micky at 228-493-5712, or
Contact Us for more information on how you can help.
---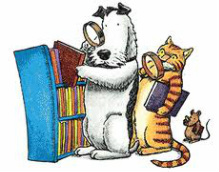 Reading With FRIENDS
Studies have shown that chillness' reading skill improve with the help a 'furry friend' to read to. They feel less self conscious and clam. FRIENDS aids in this effort with the dual purpose of teaching children about responsible pet care and respect win-win! Contact Us if you have a therapy dog or one with similar sensibilities and you would like to volunteer.
---